Street Culture Festival 2020
Organized by Youth Square and TWGHs Tuen Mun Integrated Services Centre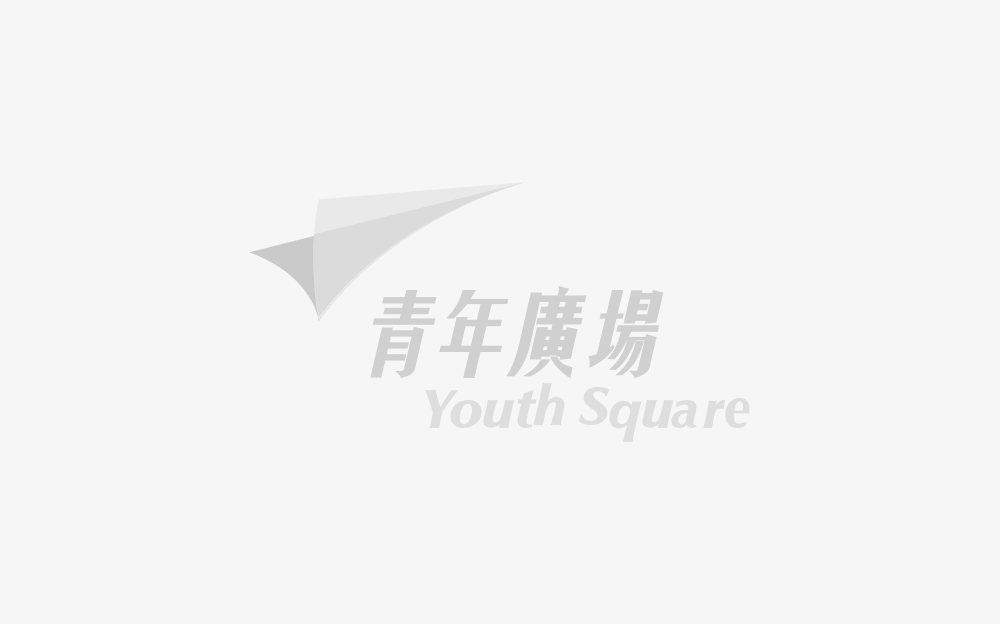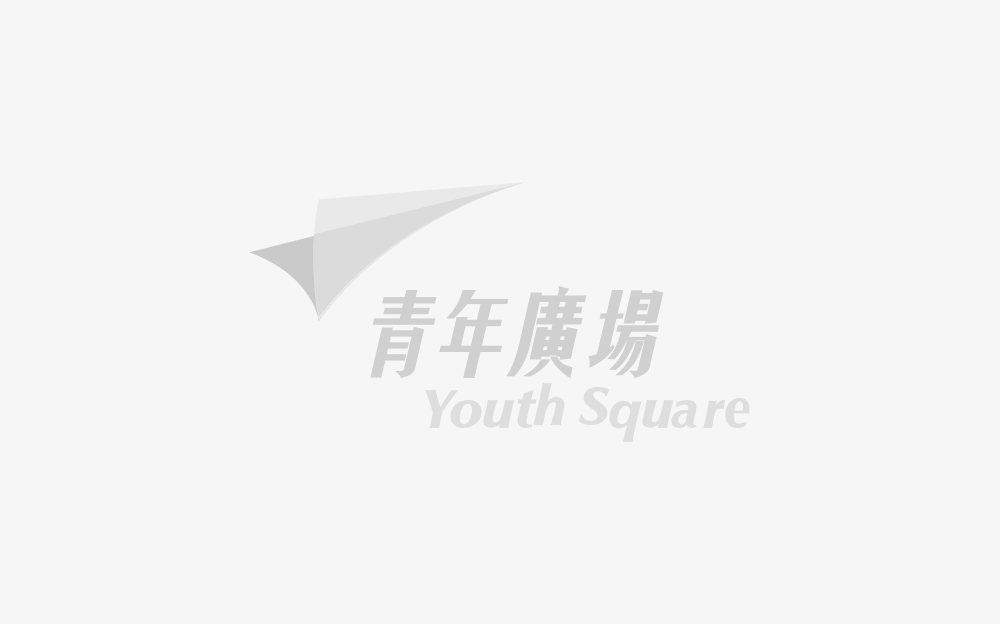 Youth Square and TWGHs Tuen Mun Integrated Services Centre have been organising Street Culture Festival for four consecutive years, providing a series of workshops and dance competition opportunity to youth for free. Instructed by professionals in streel culture, workshops will offer youth a range of basic knowledge and skills in different aspects of street culture such as street dance, hip hop and graffiti, to promote street culture and enable mutual learning among young dancers. In view of the latest situation of COVID-19, workshops and dance competition of Street Culture Festival will be held via "virtual" format for the very first time, to continue promoting street culture.
Dance competition is a special highlight of Street Culture Festival every year! This year, in order to allow participants have better preparations, a larger-scale selection will be conducted to open for more interested parties to join! From now on, young dancers can participate the preliminary competition by simply uploading their dance videos on social media platforms, and judges will then select eight finalists to enter the finale!
Street Culture Festival 2020 Workshops
Date: 28 & 29 August 2020 (Friday & Saturday, two consecutive days)
Venue: Youth Square
Fee: Free
Format: Webinar (Participant will receive a link via email on or before 26 Aug for attending online workshops)
How to register: From now on, interested parties can apply online by clicking APPLY button on this page. Successful applicant will receive a confirmation email. Limited quota on a first-come-first-served basis.
Registration deadline: Before 12nn on 26 August (Wednesday)
*Limited Time Dance Workshops:
To promote street culture to more people in Hong Kong, Youth Square has invited two renowned overseas dance tutors in street dance – Nao from Japan and Milk Tea from Taiwan, to conduct four workshops online for teaching Popping and Hip Hop respectively. The limited time dance workshops will be published on Youth Square's YouTube, Facebook and Instagram in August, all are welcome to join, stay tuned!
For enquiries – Workshops:
Email: corpcomm@youthsquare.hk
Tel no.: 3721 8888
*****************************************************
Street Culture Festival 2020 – Dancing Life Competition:
This is the very first time of Street Culture Festival to conduct a larger-scale selection for the dance competition. Contestants are required to shoot their own dance video and upload on social media platforms to participate the preliminary competition. Eight finalists will be chosen by judges to compete for the champion! All contestants are welcome to join the finale which will be broadcasted via Youth Square facebook live.
Preliminary Competition:
Application period: From 9am on 15 August (Saturday) till 11:59pm on 21 August 2020 (Friday) 26 August (Wednesday) (New update!)
Fee: Free
How to register: Please click the event link below to complete the application form. Successful applicant will be notified via an email confirmation within 24 hours, please follow instructions in the confirmation email and upload your dance video on Instagram accordingly.
Registration link: https://forms.gle/VfTVCP3jXdJC4Zru5
Dance style: All Style (Open)
Dance song: Please choose a song out of the three designated songs provided by judges according to the registration form and confirmation email.
Selection process: Judges will score videos submitted by participants and select eight finalists to enter the finale. The eight finalists will be notified via email and phone call on or before 24 August in early September. (New update!)
The Finale:
Date: 30 August 2020 (Sunday) Late September 2020 (New update!)
Time: 3pm – 5pm
Venue: Youth Square (Live broadcast)
Number of finalists: 8
Judges: Sunny, Bobby and Suki Rabbit
Host: Fat Joe
DJ:T-soul
Prize: Champion - $3000︱1st runner-up - $2000︱2nd runner-up - $1000
For enquiries – Dancing Life Competition:
TWGHs Tuen Mun Integrated Services Centre
Contact person: Ms Theresa Yuan or Ms Huen
Tel no. : 2441 2042 / 6418 5900
The eligibility of participant and notes:
1. Priority will be given to youth aged between 15 and 29, written consent from parent / guardian is needed for participants who aged below 18.
2. Participant must be a holder of Hong Kong permanent identity card.
3. Participant must complete an online application. A confirmation email will be sent to participant, please provide a valid email address.
4. The organiser will own the copyright of all submitted work, and allow using, editing and publishing the work for promotion, education and non-profit purposes without permission.
5. Decisions made by judging panel are final and are not subject to dispute.
6. Limited quota on a first-come-first-served basis.
7. The organiser reserves the right to amend the programme content. In case of any disputes, the organiser reserves the right of final decision.
Tutor & judge profiles:
Armie – A rapper who passionate in writing rap lyrics, and best known for adding more rhymes in plain language for touchable rap lyrics. He was a bright student when studied in creative writing in university and obtained "Youth Literary Awards". Armie has extensive experience in creative writing and has participated in "No Coming Back", the first rap show in Hong Kong. The show has been awarded in "Let's Be Together Arts Festival" which gave him an opportunity to perform in "Adelaide Fringe Festival" in Australia, it has been awarded in 4-star rating as well. Armie has also performed rapping in different shows such as "PPC Records" at TTN and "Journey to the Rhythm" at XXX. He has always been interesting in sharing writing skills and knowledge in rapping. He is looking forward to sharing useful skills and his experience to participants.
Bobby – With over fourteen extensive experience in Popping, Bobby is also a member of "King Botics", a renowned dance team in Hong Kong. He has been teaching dance for many years in a famous dancing school called "Billy Chan Dance Concept" and tertiary institutions. He has achieved excellent results in over 50 dancing competitions, such as achieved a champion from "2015 Funkzilla Game" and participated in "2016 SDK Asia" (Hong Kong). Bobby also strives to incorporate street dance and Popping elements into movie and drama, including played "Panda" in "The Way We Dance" and participated in a drama called "Danz Up". Partnering with other dance teachers, he is now focus in developing "Street Dance Society", a dance proposal to learn and exchange in other countries including Europe and Asia to promote street dance.
Boms@buddy crew – Hong Kong street artist, graffiti writer, and bboy. His early creation focused on acrylic and canvas painting. He started to develop his interest in street dancing since 2008 and deeply influenced by Hip Hop culture. He devoted himself to mural creation since he created his first graffiti in 2014. Hong Kong local stories are a common theme among his creations. By transforming feelings and emotions into imaginary characters and words, each character from his brush is very life-like.
Milk Tea – A dance professional with 8 years dance teaching experience with a coach certificate of EOD Grade C from Taiwan Kinetic Art Association. He was a dance director of "2049", a Chinese-language sci-fi movie, and a dance director of a Skechers 's advertisement who found Simon Lian as a spokesperson, the dancing crew has obtained champion of HHI Taiwan-MiniCrew as well. Started from 2011, Milk Tea has been learning from difference dance studios for sharing to others. He specialises in teaching dance arrangement and basic body training. He has participated in judges of Dance for High Asian Final – Hong Kong from 2018-2020 and HHI Taiwan.
Nao – Nao is a 25 years old dancer who started to learn street dance at the age of 4. He is now a member of famous dance team called "Boozer", a full-time dancer and a yoga tutor. He specialises in Popping and started to participate in competitions at the age of 15. He has obtained many champions in individual competitions from China, Japan, Korea and Singapore, such as achieved champions from "SDK and OBS (Team)" and "Up Tempo Japan" (Individual). Also, Nao has conducted dance street workshops in China, Hong Kong, Japan, Korea, Singapore and Malaysia. He has also been invited to be a tutor in workshop and an overseas judge of the finale.
Suki Yip (Suki Rabbit) – A member of "SIS", "ShortyGunz" and "Fe-style Ranger" who specialises in Hip Hop, Reggae / Dancehall. Suki is currently a full-time dancer who is teaching dance in secondary schools and tertiary institutions and participating in different dance performances. Her dance styles include Hip Hop, Dancehall and AfroBeat etc. She has represented Hong Kong to participate difference competition worldwide and achieved excellent results including achieved "Top 3" and "Crowd Favorite Award" from "USA Minneapolis XGames × Universal Street Games2018" in America; champion from "Spain Barcelona Groovylish Dance Contest2015" Dancehall 1on1 Freestyle Battle in Spain; champion from "Endness Rollin" Hiphop Freestyle 1 on 1 and Crew battle in Hong Kong; champion from "DancePower2015" Freestyle 2 on 2 Battle and HipHop Dance Choreographey; champion from "The Queen Street Dance" All Style Battle 2 on 2 and Dance Choreographey Competition and champion from "Hong Kong Best Dance Crew 2015" HipHop Choreographey etc.
Sunny – The dance style of Sunny is Locking. He is currently a member of "The Quickies" and "TotheFunk" and has obtained a champion from "LockCity Hong Kong 2016". To exchange and learn among the dancer community, Sunny has represented Hong Kong to participate in dance competitions in different countries such as "LockCity World Final 2016" in Korea, "Just Funk vol.6" in Taiwan, and "Lockdown 2017" in Singapore etc. He has also been promoting street culture proactively by teaching dance courses in "BCDC", a local dance studio, secondary schools and tertiary institutions for youth.